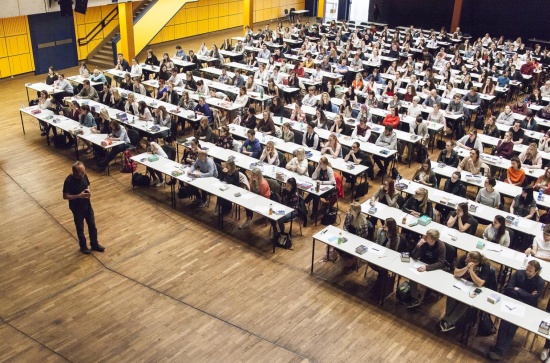 The Faculty of Humanities provides high-quality education in the humanities and enables you to gain knowledge in a wide range of academic fields. We offer a multitude of study programs of all levels (Bachelor's, Master's, Doctoral) taught in Czech, English, German, and French.
The admission process at our Faculty consists of two main steps:
Completing the admission requirements specific to your chosen program(s)

This can mean successful completion of the entrance exam or submission of a CV, motivation letter, and relevant academic paper. For admission requirements, please visit the program-specific pages.
Providing proof of previous study

All programs require that you submit a certificate of previous study. This means that you have to provide your high school diploma if you are applying to our Bachelor's program or your Bachelor's degree certificate if you want to apply to one of our Master's programs. The same logic applies to all Doctoral programs as well.
How to Apply