11 November 2022
Professor Miroslav Vaněk Awarded the Zlatá lípa Distinction
Professor Miroslav Vaněk, guarantor of the Oral History and Contemporary History FHS study programme, has been awarded the Zlatá lípa ("Gold Lime Tree") distinction, on Thursday 3 November, 2022, from the Defence Secretary of Czechia Jana Černochová. The merit award has been granted as a recognition of his work in the field of contemporary history and oral history. We offer our congratulations!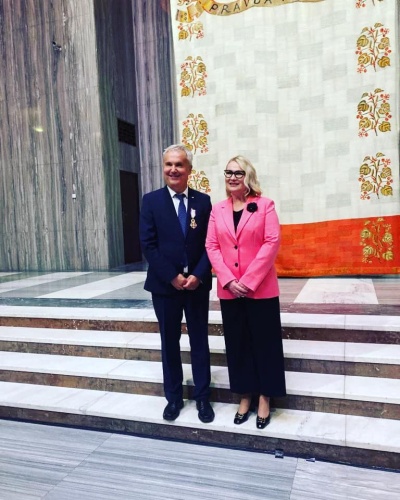 The Zlatá lípa Award
This Czech Defence Secretary award is granted only in exceptional cases, to citizens of Czechia as well as to foreign nationals, who have contributed significantly to the protection of fundamental rights and liberties, or have contributed extraordinarily to the defence and safety of Czechia, including by scientific and research work.