Ethnomusicology summer school on Romani music
Academic year: 2023/2024
Teaching method: Full-time
Language of instruction: English
Date: May – June 2024 (TBA)
Application deadline: TBA
Course fee: 100EUR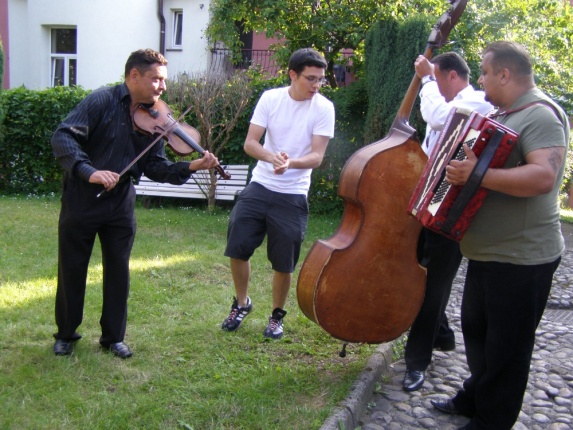 Annotation:
One-week course organized in the framework of the Khamoro Romani Festival (May to June, 2024 – TBA), at the Faculty of Humanities, Charles University, Prague, and intended for international university students. The summer school is set to be organized in person.
Course details:
In the morning lectures, the students will become acquainted with the main areas in which Roma participated in the creation of distinctive music styles with a primary focus on the music of the Roma in Central Europe. Besides, we will discuss the most important topics of the previous years: representation of Roma through music, Romani music and emotions, Romani music and collective memory, etc.
Students will study not only with local and international ethnomusicologists specializing in Romani music, but also with organizers of the festival, and the Romani musicians themselves. Students will also take part in workshops with Khamoro festival participants, and attend evening festival concerts in the evenings.
The course will be led by prof. Zuzana Jurková, FHS UK, with guest lecturer prof. Carol Silverman, University of Oregon, USA.
You can find Zuzana Jurkova's biography here.
Study materials are available online for students.
Credits: 4 ECTS
University accommodation is available upon request. Further information is available here.
Admission requirements:
Applicants must submit an application and CV, both in English. Application form and CV must be submitted to .
Contacts:
Guarantor: doc. PhDr. Zuzana Jurková, Ph.D.
Email:
Contact person: Mgr. Nikola Skladanová
E-mail: