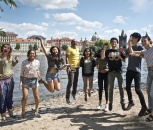 Application procedure for study stays abroad during the summer semester 2018/19 within the Erasmus+ programme is now open.
Current deadline: 25. September 2018 at 12:00.
22 August 2018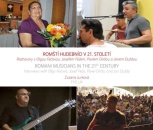 A new book "Romani Musicians in the 21st Century: Interviews with Olga Fečová, Josef Fečo, Pavel Dirda, and Jan Dužda" by Zuzana Jurková released.
11 September 2018