doc. Mgr. Aleš Novák, Ph.D.
Aleš NOVÁK, associate professor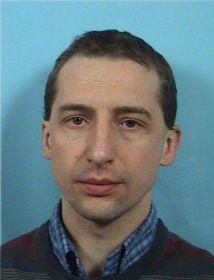 Research Areas
Contact Information and Office Hours
See SIS.
Education
2009: Habilitation in Philosophy at the Palacký University Olomouc.

2004–2006: Faculty of Humanities, Charles University, Prague. Ph.D. degree in Philosophical Anthropology.

1994–1999: Faculty of Arts, Charles University, Prague. MA-degree in Philosophy.
Work Experience
03/2016: Visiting sojourn at the New College of the Oxford University.

01/2010–present: Head of the excellence center for Advanced Phenomenological Research at the Charles University, Prague (until 31. 12. 2016). Supervision and management of ten scientific members; organization of workshops, scientific events,and publishing events. Founder of the Czech Yearbook for Philosophy and Phenomenological Research (Ročenka pro filosofii a fenomenologický výzkum) and between 2011-2014 chief editor of 4 vols.

05/2009: Visiting lectures at the Bergische Universität Wuppertal (Germany).

04/2009–present: Associated professor in Philosophy and Philosophical Anthropology at the Faculty of Humanities, Charles University, Prague.

01/2001–03/2009: Lecturer at the Faculty of Humanities, Charles University, Prague. Reading in Czech, English and German, text-reading and translating lessons with students. Between 2001–2003 responsibility for the preparation, realization, and evaluating of the entrance-examinations to the Faculty of Humanities, especially the selection of foreign-language texts to be translated, the correction and the evaluation of the language test during the entrance-examinations. Short-term cooperation with Czech publishing houses (Baronet, Dokořán): translation (scientific books, and fiction), and text editing.

09/2001: Post-gradual sojourn at the Eberhard-Karls Universität Tübingen (Germany).

09/1999–05/2001: Lecturer in Philosophy at the Department of Social sciences of the Chemical-technological University of Prague.